2022 Annual Report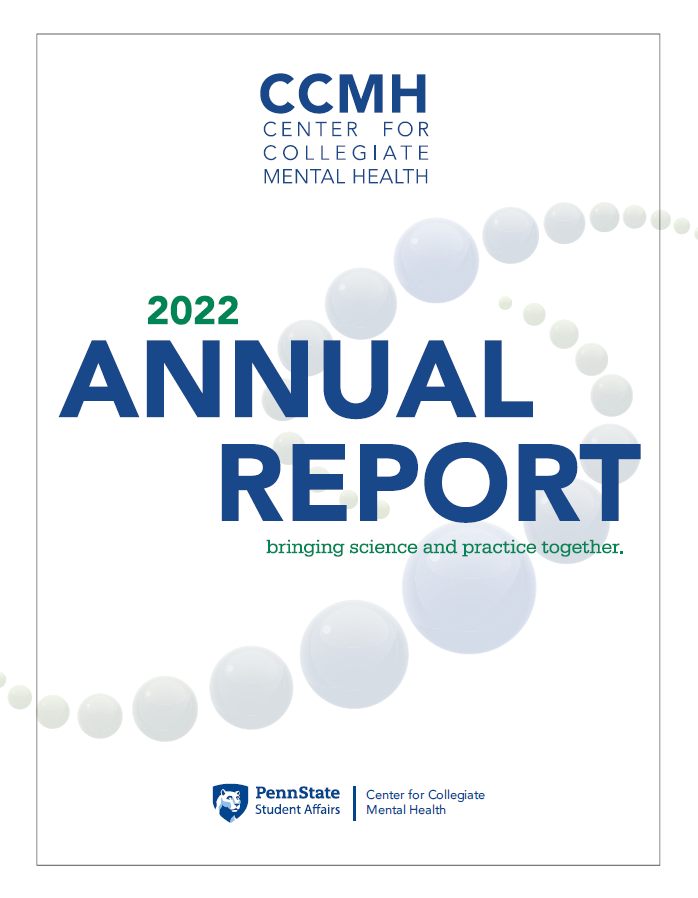 The CCMH 2022 Annual Report describes 190,907 unique college students seeking mental health treatment, 4,688 clinicians and more than 1.2 million appointments from the 2021-22 academic year. This is the 14th year the report has been produced.
This year's report specifically explored the risk and protective factors associated with voluntary withdrawal from school during counseling services. CCMH discovered an abundance of risk factors that increase the likelihood that students will leave college while 
receiving counseling services and identified several protective factors that reduced the risk of withdrawal from school.
Also captured in the 2022 report are the ongoing mental health trends among college and university counseling centers.
CCMH will be hosting the 2022 Annual Report Webinar on February 2, 2023 from 12:00-1:30 pm EST. All are welcome to register! The webinar will be recorded.
Share this post: