The CCMH 2021 Annual Report describes 153,233 unique college students, nationally and internationally, seeking mental health treatment; 4,043 clinicians; and more than 1,135,520 appointments from the 2020-2021 academic year. This is the 13th year the report has been produced.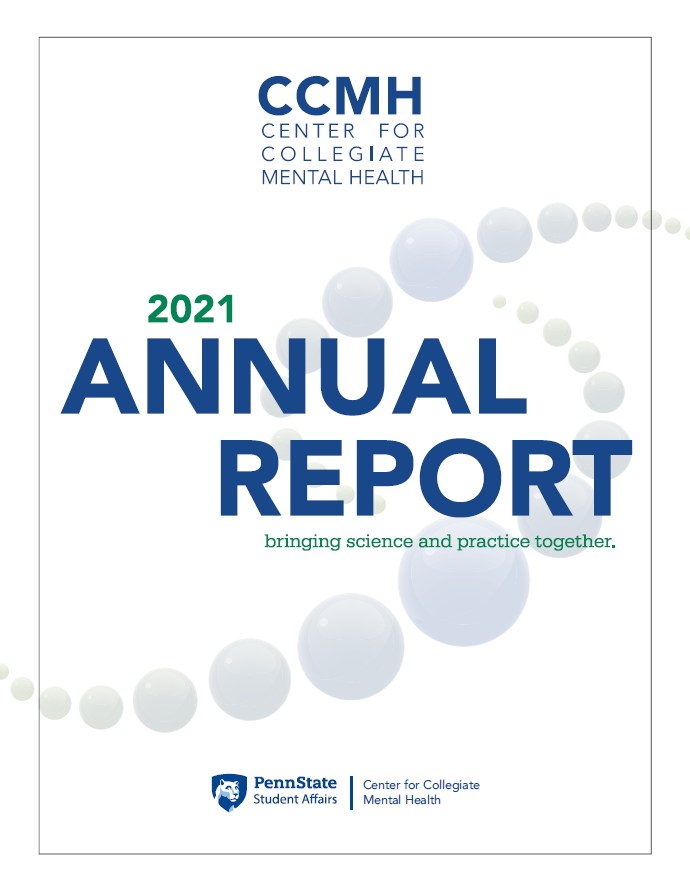 This year's report specifically examined research on the relationship between counselor caseloads (CLI scores) and the amount of treatment received by students with critical and key needs (e.g., students with suicidality, recent self-harm, sexual assault survivors, and students with a registered disability).
Also captured in the report are the ongoing mental health trends among college and university counseling centers. Several mental health trends shifted during 2020-2021, likely a consequence of the impacts from the COVID-19 pandemic.
CCMH will be hosting the 2021 Annual Report Webinar on March 31, 2022 from 1:00-2:30 pm EST. All are welcome to 
register
! The webinar will be recorded.
 https://www.psu.edu/news/student-affairs/story/2021-center-collegiate-mental-health-report-summarizes-college-mental-health/ 
Share this post: